Our Office in White Marsh MD
Our mission is to help people live up to their potential of full health without medications or surgery.  By releasing your body's God-given ability to heal itself, our doctors empower and educate their patients in the process and lowers or eliminates the need for further intervention.  They are committed to preserving and advancing modern chiropractic by using the most technologically savvy-- and safest-- means possible.
Chiropractic Wellness Center of Baltimore is a place with a warm family-like atmosphere.  Each person receiving care is encouraged to add to the friendly environment, making it a pleasant experience to receive health adjustments. Our doctors have consulted and/or treated over 3000 patients, aging from newborns to 100 years old, and we are excited to continue serving health needs for many years to come.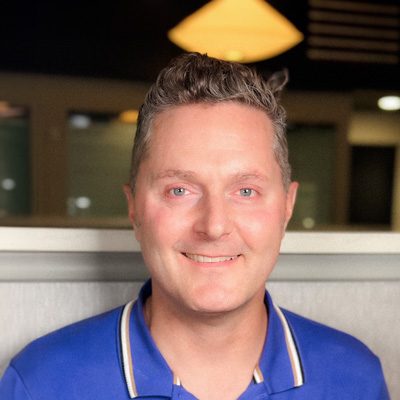 Chiropractor
Dr. James Roeder D.C.
Dr. Roeder is a graduate of Life University in Marietta, Georgia. He opened his practice in the Perry Hall area of greater Baltimore in 2002 and relocated to White Marsh MD in January 2014, where he continues to practice.  
Chiropractic Wellness Center of Baltimore represents one of only a handful in the country to use a Digital Motion XRay Analysis of the Spine.  Dr. Roeder is one of only three doctors in the state of Maryland who is Certified to use this revolutionary tool, which helps to get you on the road to healing.....faster.  
Family:
Married since 2008 to Deborah Roeder
Three children: Lincoln (2010), Ellis (2011), and Grant (2014).
Education:
1991 Perry Hall High School, Perry Hall, MD
1997 Towson State University, Towson, MD. Bachelor of Science, Major in Biology
2001 Life University, Marietta, GA. Doctor of Chiropractic
2001 Licensed in the state of Maryland #S02080
Post-Graduate Continuing Education:
CPR certified (ongoing).
Numerous and various postgraduate studies and license renewal education.
Affiliations:
Maryland Chiropractic Association
International Chiropractic Association
Pierce Results System Club (Board Member)
Optimal Health Chiropractic System
Young Life Christian mentoring program
Places I've lived: the Baltimore area and Marietta, Georgia.
The circumstance that introduced me to chiropractic care was: a lacrosse injury when I was 17. I experienced low back pain, neck pain and jaw pain after being hit from the blind side. I went to a Doc of Chiropractic a few weeks later and had relief that
I started my practice because:  I practice an extremely advanced style of chiropractic that I wanted to share with the masses and I didn't want to work for anyone.
My favorite part about this practice is: seeing new miracles every day. I can witness migraine sufferers regaining their lives back, athletes increasing mobility, and those with mobility issues being able to walk again.
I think the world would be better if:  people started taking accountability for their own health and stopped relying on medicine to fix their problems; instead, look for real health solutions.
My favorite Scripture verse: "Consider it pure joy, my brothers and sisters, whenever you face trials of many kinds, because you know that the testing of your faith produces perseverance. Let perseverance finish its work so that you may be mature and complete, not lacking anything." -James 1:2-4
My favorite snack is: all nuts and almond crackerss
My favorite musicians are: The Beatles, Need to Breathe, and CCR. I also love Earth, Wind, and fire. My playlists are vast!
A fun fact about me is: I play guitar, bass, and I'm told I can cook amazing Bolognese!
I believe: the 1970's muscle cars were THE GREATEST ever. We should go back to producing them!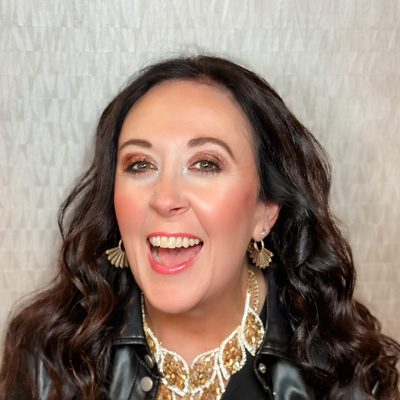 Chief Happiness Officer
Deborah Roeder
My favorite part about working here is…witnessing the Lord work miracles through health and healing. My husband has been ordained to do this work; it's a joy and an honor to support him and our team in orchestrating the mission of empowering others to live healthier lives! It's a ministry where lives are changed every day and I'm humbled to be a part of it.
Places I've lived: Iowa, Minnesota, NYC, and Baltimore. I'm a mix of Midwestern Nice, NYC Determination, and East Coast Funk. My heart is at the beach, though. 😉
Education: Bachelor's Degree in Marketing/Management, Associates Degree from Fashion Institute of Technology, Certification as a Vaccine Education Specialist.
I'm passionate about: supporting others in living outside the box. I believe societal norms are meant to hold people captive and keep them from living in abundance emotionally, financially and physically. Designing your life in alignment with your God-given passions and beliefs should be a requirement for everyone.
My favorite Scripture verse: .Right now-"…when my heart is overwhelmed, lead me to the rock that is higher than I." Psalm 61:2
Something I'd love to be known for: being able to make anyone laugh and see the love of God, no matter who they are, what they've been through or what kind of day they've had.
My favorite snack is: Nelly plant-based bars, a homemade 'banana cloud': organic almond milk, almond butter and bananas blended together.
I believe: the 80s were the best decade to be alive. I would go back to the days of Duran Duran, rubber bracelets and blue mascara in a New York minute!
Chief Troublemaker
Tracy Dolan
My favorite part about working here is the patients and the relationships that ensue. I like watching them become part of our family and I like walking beside them during the healing process, whether it be a physical ailment, emotional concern or celebration. We are truly doing life together here. We get to see miracles happen. 
We get to be a part of patients who were told that they needed surgery and now they are healing without it. We get to hear the stories of women who were struggling to conceive and had lost hope and, over time, health is restored to their bodies and they're able to carry a child to full term. We get to be a part of a newborns start in life with their first adjustment. We get to celebrate engagements, marriages and kids going off to college. We get the honor of mourning with families who have suffered a loss or are in circumstances that they did not expect. We are a family!
I'm passionate about:  Helping others navigate this crazy world we live in. We all can get stuck sometimes or have tragic life experiences. My goal in life is for people to know that they are not alone, people DO care and that there is a Heavenly Father who will see them through.
My top three musical artists are: Dolly Parton, Jason Aldean and Luke Combs.
My favorite Scripture verse is: "Truly he is my rock and my salvation; He is my fortress, I will not be shaken." Psalm 62:6
I think the world would be better if:  people truly lived by the golden rule.
Something I'd love to be known for: When people think of me, I want them to remember that I was present. I did my best to make this world a better place.
My favorite snack is:  Man, that is like picking a favorite kid but I would have to say it would be BBQ Pork Skins.
A fun fact about me is: I like fast cars (classic Mustangs are my go-to), lifted trucks for mudding (45 inch tires or why bother?!), and all things country. While I am not afraid to get down and dirty, I will also say that I am a Princess (probably part mermaid, too). 😊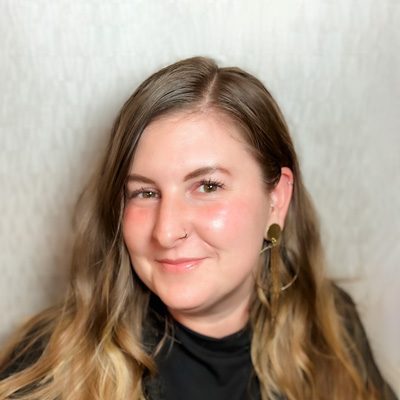 Chief of Comic Relief
Caitlin Toohey
My favorite part about working here is knowing God has placed me here for this specific time & role. I love witnessing healing & being a small part of Dr. Roeder's God given gift. Lives are literally transformed here daily; it's humbling to witness. Working here feels like I am part of a family that lifts up the community!
Places I've lived: Baltimore, Philly, Tennessee, and Florida. It's highly likely the south will claim me once again one day!
Education: Bachelor's Degree in Psychology. No, I won't analyze you. Yes, I regret going to college.
I'm passionate about: oh man. NAME IT. The truth about salvation and health. I'm also passionate about less serious things like sunshine, iced coffee, a good book, singing off key, and laughing.
My favorite Scripture verse: right now it's Isaiah 55:8-9: "For my thoughts are not your thoughts, neither are your ways my ways, saith the Lord. For as the heavens are higher than the earth, so are my ways higher than your ways, and my thoughts than your thoughts."
Something I'd love to be known for: I honestly pray Christ shines through me & is more memorable than anything about me.
My favorite snack is: anything to keep the hangry away! My go to is fresh fruit and parmesan cheese.
A fun fact about me is: ummmm all the facts about me are fun!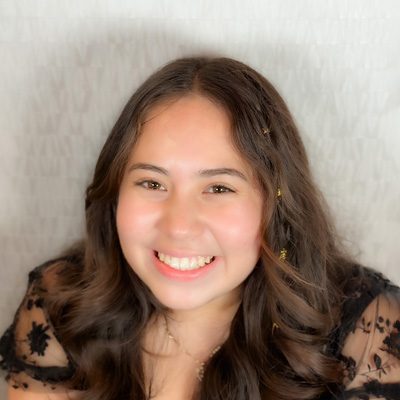 Optimal Health Jedi
Leslie Rivera
My favorite part about working here is the environment and energy. The positivity just hits you as soon as you walk in!
Places I've lived: I was born in Fairfax, Virginia and have lived in Glen Burnie, MD and Baltimore.
Education/certifications: CPR certification, CNA license, and I'm currently attending CCBC.
I'm passionate about: helping others, especially the Spanish-speaking community with the understanding they can be cared for, too, even if they don't speak English.
My top three musical artists are: Oasis ministry, Hillsong and Barak.
My favorite Scripture verse is: Psalm 91. It reminds me that I am always safe.
I think the world would be better if: the Bible was taught at schools just like any other history book and if people were more aware of what they consume.
Something I'd love to be known for is…spreading positivity to others and making someone's day better with just a smile.
My favorite snack is: anything with tropical fruits or cheese, I LOVE eating fruit!
A fun fact about me is: I own a guitar and I'm trying to learn to play it. So far I've made little progress but am hopeful one day I'll improve. 🙂
OFFICE HOURS
---
Monday
8:30am - 12:00pm
2:00pm - 5:30pm
---
Tuesday
3:00pm - 6:30pm
---
Wednesday
3:00pm - 6:00pm
---
Thursday
9:30am - 12:00pm
2:00pm - 5:00pm
---
Friday
Closed
---
Saturday & Sunday
Closed
*New patient visits take place outside of posted hours
Chiropractic Wellness Center of Baltimore